In this new website, our primary goal is to create a library that is easy to sort the projects in the manner you want it.
So here's a simple guide on how to utilise our project section.
Under the "projects" tab, you will find projects and projects desktop.

Inside "Projects", you will see projects arranged in 3×5 grid, 15 projects per page. This would help in browsing, if you already have something in mind; a specify project, or a specify theme you are looking for. The preview tiles of the projects are also larger as compared to "projects desktop".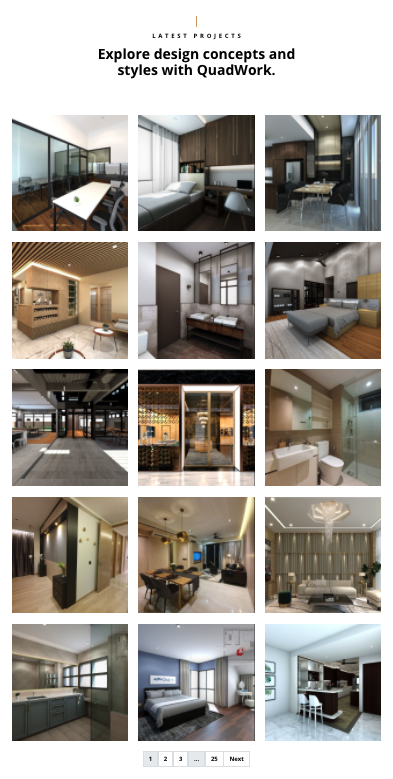 For "Projects Desktop", it is recommended to be viewed using a desktop. Projects are arranged in 5×20 grid, giving you 100 projects per page. You will be able to have a quick overview of the projects, or search via the filter function quickly to find that particular interest.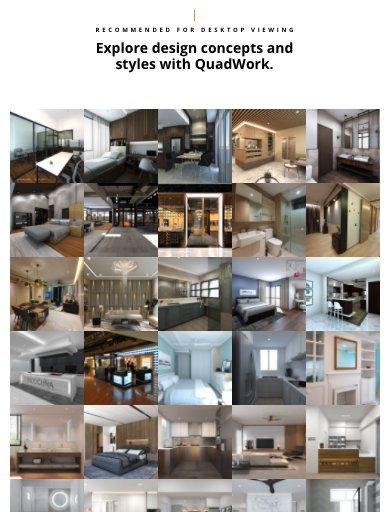 Lastly, the filter search function.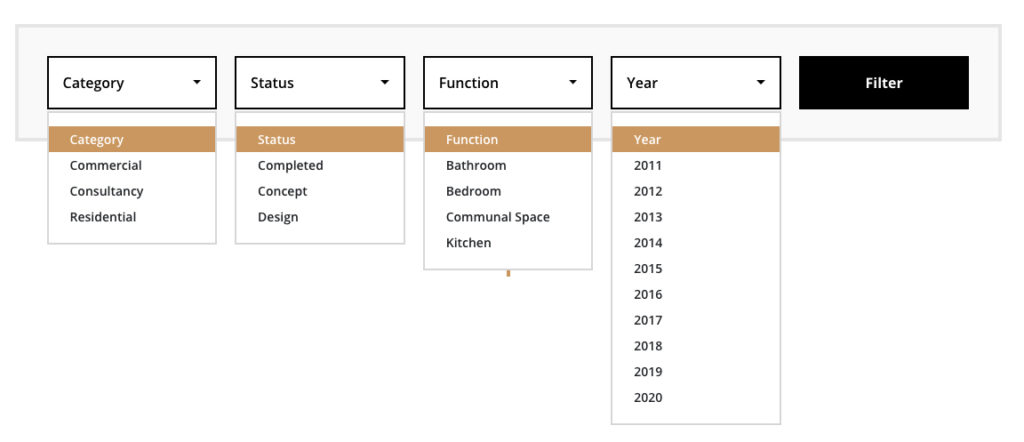 From this filter, you will be able to curate the list the projects easier and faster.
Category
Commercial – applies to commercial projects like F&B, retail and offices
Consultancy – projects that are only designed by us while the renovation is handled by a separate entity; commonly found in overseas projects.
Residential – from HDB 2 room unit to Landed bungalow construction.
Status (in reference to the images)
Completed – job completion photographs
Concept – Conceptual sketches or diagrammatic explanation
Design – Virtual 3D renders of projects
Function (only applicable for Residential projects)
Bathroom
Bedroom
Communal Space – including living, dining, and corridors
Kitchen
Year – which the project commenced.
The above filter can be applied in combination to narrow your searches.
Once again, welcome to Avenue by QuadWork, 2.0.
We hope you like the new design.